GOOGLE ADWORDS PAY PER CLICK
ADWORDS CAMPAIGN SETUP & MANAGEMENT
The way we do this is by providing comprehensive Google AdWords campaign setup and management services. The businesses of today know that it you must have an internet presence to be successful and there is no doubt that being listed on Google's search engine is one of the most effective ways to achieve this success.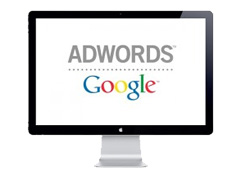 With OCCO's Google AdWords setup and management program, we use proven methodology:

1. PAY PER CLICK (PPC) OPPORTUNITY ASSESSMENT
First we do an initial audit, which includes thoroughly analyze your website, reviewing all your current Pay Per Click campaigns which will allow us to identify the areas with the biggest potential for improvement. During our review and analysis active paid search campaigns factors including account structure and keyword match types will be examined. For example, many PPC campaigns are setup incorrectly either using "broad" matching too liberally which wastes a lot of money or "exact" matching to which causes sales to be narrowly missed.
2. Setup or Redesign of Targeted Google Adwords Campaigns
Once we complete our analysis, we will then custom design a pay per click ad campaign for you. This campaign will include a list of keywords that will bring your websites listing up on Google when entered into Google's search engine.
3. Design of High Performing Google Adwords Campaign specific Landing Page
We will build one or more custom landing pages with the target prupose of pushing visitors to take action and complete the task you have intended for them, which could be filling up a form, clicking a button or calling you.
4. Measuring Results
Using Google's Adwords performance reports such Prior day's Performance Report for each marketing channels, Cost-Per-Acquisition (CPA) Reports, Call Volume Reports by duration for lead generation accounts as well as split testing, Google Analytics analysis, as well as several other leading industry tracking tools
5. Performance Optimization Management
All campaign data collected is analyzed using Googles Adwords Campaign Performance Reports which grades a campaign on more than 60 different factors, including ad spend data, Quality Score, ranking, impressions and other variables. This could result in adding negative keywords to a paid search campaign to become more efficient, increasing e-mail delivery to a subject line that yields better response or reducing the length of a lead form to increase conversion rate.
Your Online Advertising Success
It takes only a few days from the time we get started until your website will start to appear in a Google search for your keywords. That is far less time than any other Google AdWords management company or any organic SEO program can offer you. With our professional Google Adwords management services, you can begin to see a return on your advertising investment right away. We provide intensive and frequent monitoring of all your campaign to ensure you continue to receive the best possible results within your advertising budget. Each time we see room for improvement, we will let you know and provide recommendations.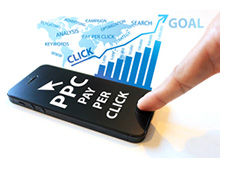 OCCO'S GOOGLE ADWORDS PAY PER CLICK SERVICES
Pay Per Click Account Management
Pay Per Click Advertising
Pay Per Click Management Services
Pay Per Click Bid Management
Pay Per Click Search Engine Marketing
WE DON'T JUST BUILD WEBSITES. WE BUILD BUSINESSES.
Get a Free Project Evaluation today!
We apply the highest level of creativity, technical expertise and advice to make your online ventures a success. Our dedicated team of professionals will assist you with any project and help provide you with the know-how and experience to operate your online business.
Do you still have some questions? If so, we encourage you to write or call us anyway. Our job as online consultants is answering your questions, and helping you gain clarity around your website design and development.