Social Media Discovery
Social Media eDiscovery Litigation Services Las Vegas
WE SEARCH, COLLECT, ARCHIVE & PRESERVE ELECTRONIC DATA FROM SOCIAL MEDIA NETWORKS AND THE INTERNET
OCCO trained and experienced e-discovery team works with law firms, attorneys, legal consultants, law enforcement and news agencies to provide comprehensive social media content, internet-based, and localized data aggregation services.
QUICKLY SORT, SEARCH & ANALYZE DATA
All collected data can be sorted, searched, and analyzed using broad and complex boolean search filtering across both metadata and content from social networks, websites and webmail.
LEGALLY DEFENSIBLE DATA PRESERVATION
OCCO uses the same court-accepted chain of custody and mathematical algorithm (MD5) used by digital forensics and eDiscovery professionals to validate and authenticate their data.
SUPPORTED SOCIAL & EMAIL NETWORKS
We can address social media content from the all most social media networking sites, websites and email including:
Facebook
Instagram
YouTube
Twitter
Web Pages & Websites
Geostream
YahooMail
AOL Mail
IMAP
AOL Mail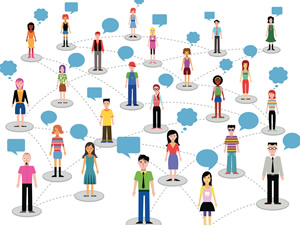 Key Features & Advantages
We Preserve Critical Metadata
Court-validated
Save Money & Time
Monitor Millions of Accounts & Keywords Simultaneously
Track & Record Edits & Deletes to Social Media Posts
Record Comments, Capture YouTube Videos & Metadata
Single-page Web Capture & Multi-page Web Crawling
Anonymous Social Media Following
Automatically Track Friends & Related Posts
Search & Drill Down All Captured Data
OCCO'S SOCIAL MEDIA DISCOVERY PROCESS
Data Collection
Data is collected and indexed from social media streams, linked content and websites through APIs, webmail connectors and direct web navigation. OCCO's powerful servers can quickly aggregate data from these dozens of sources sources in real time, in a highly scalable and case-centric manner.
Search & Filtering
OCCO can perform broad, unified searches across multiple accounts, social media streams and websites. Linked content is automatically indexed and searched and the results are aggregated for sorting, tagging and export consistent with our standard eDiscovery or investigative workflow.
Authentication & Validation
MD5 hash values of individual items are calculated upon capture and maintained through export. Automated logging and reports are generated. Key metadata unique to social media and web streams are captured through deep integration with APIs provided by the publishers.
Production
OCCO maintains data in a searchable native format from collection through production, uniquely addressing social media in the same manner as devices, email and e-documents. We can deliver collected email in PST format while maintaining hierarchical structure.
Automated Email Alerts
Receive email alerts when new key evidence is collected as you define in your saved search, for social media, geostream and website collections. Each saved search can be set up to alert different sets of recipients. Automated alerts can be set in digest form on a daily, weekly or "as it happens" schedule, saving investigators critical man hours and enabling powerful proactive monitoring capabilities.
WHY USE OCCO FOR E-DISCOVERY & SOCIAL MEDIA DATA COLLECTION
24/7 Availability
We know that when a story breaks social media can explode with important evidence that can be helpful to your litigation. More importantly posts and comments can be hidden, deleted and edited in an instant. We provide a 24 hour direct access to our e-Discovery case management team to immediately begin data capture and preservation on your command.
Large Scale & Powerful
We use powerful servers and software to deploy similar methods of data collection and aggregation used by news, law enforcement and intelligence organizations.
Experienced Professionals
Our expert e-Discovery team is experienced with case litigation and we know exactly what to do when you need us. OCCO can also assist you to design powerful Trial Presentations including graphic illustrations, 3D animation, trial exhibits, and other visual communications, so that the litigator can present evidence that is not only clear and informative but also interesting.
LET US HELP YOU!
FIND OUT MORE ABOUT OUR SOCIAL MEDIA & E-DISCOVERY SERVICES
Our dedicated professional team applies the highest level of technical expertise, knowledge and advice to helping you collect and preserve critical electronic data for litigation.
Do you still have some questions? If so, we encourage you to write or call us to setup a free consultation today.