EYE-CATCHING
WEB DESIGN
VISUALLY STUNNING RESPONSIVE WEB DESIGN THAT DRAWS YOU IN & GIVES YOUR CUSTOMERS A REASON TO STAY A WHILE.
PREMIER WEB DESIGN SERVICES
With our in-house award winning designers, we recognize the fact that usability, functionality and visualization are three of the most important factors when designing interfaces or web sites. Using this strategy, we work with you to ensure that your messaging and marketing goals are realized with the designs we create. OCCO offers premier web design services the customized to fit your company's needs and budget.
OCCO'S six PHASE WEB DESIGN PROCESS
Our process, which has been thoroughly developed and streamlined over the years, focuses on gathering as much of your company's information through our pre-development survey before the design is started. By adhering to this practice we're able to develop a design concept that will meet both your expectations and your marketing goals.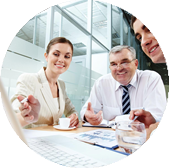 Consultation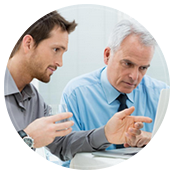 Research & Analysis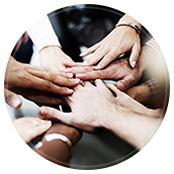 Planing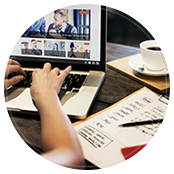 Design & Development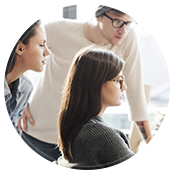 Testing & Delivery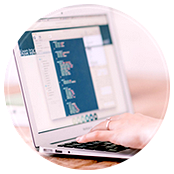 Maintenance
What is responsive web design?
Responsive web design responds to the needs of the users and the devices they're using. The layout changes based on the size and capabilities of the device. For example, on a phone, users would see content shown in a single column view; a tablet might show the same content in two columns.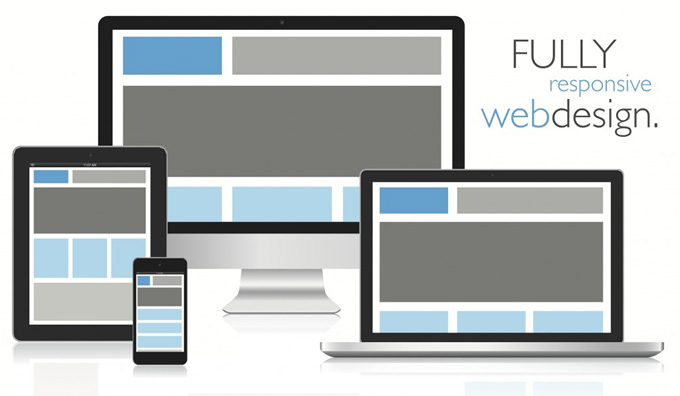 LIVE DEMO. SEE HOW RESPONSIVE WEBSITES WORK
View our responsive web design demonstration to see how OCCO designed web pages reformat to fit any screen size.
ARE YOU MOBILE READY? TEST YOUR SITE'S RESPONSIVENESS
Is your website responsive? Use our virtual screen resizer to show how your website looks on different screen widths.
Benefits of responsive Web Design
Stay Ahead of The Competition
In the business world, you have to stay ahead of the competition. So, if more and more users are using their mobile devices to search and make purchases online, you have to cater to that audience by having a mobile-friendly site.

Recommended by Google
Google claims nearly 70 percent of search market share, making it the most popular search engine in the world. When Google says it prefers responsive web design its time to heed their advice!

Better SEO Management
A key advantage a responsive web site has over a separate mobile site is that is it is better SEO management. Managing one SEO campaign for one site is much easier than managing both desktop and mobile site SEO campaigns.

Responsive Websites Improve SEO Rank
Responsive web design is Google's recommended approach. As indicated by Google, responsive websites provide a much better user experience than sites that are not mobile friendly and will perform better in search rankings.

Social Media Increases Mobile Visitors
Mobile devices are used to interact with over 55% of all social media sites with users sharring links from social media sites like, Facebook, YouTube, Twitter, or Google. To maximize your social sharing you must have a responsive website.

Shopping on Mobile Devices is on the Rise
Online shopping has made life easier 80% of consumers use their smartphones regularly to shop online. If your e-commerce website's products aren't easy to view from a smartphone, you will be missing out on opportunity.

View on Smartphones, Tablets & Desktops
More than half of Google searches are now being performed on some sort of mobile device or tablet. This year mobile Internet usage is expected to overtake desktop usage.

Increase Conversions
Non-responsive web pages are not easily viewed by the user on a mobile or tablet device, thus conversions from sales attributed to that page will obviously be much lower.

LET THE OCCO TEAM OF EXPERTS TAKE THE LEAD.
Don't mess around with inexperienced freelancers, low ball offshore web designers, or companies that promise you everything and delivery you little. We will dedicate our time and experience to your project and guide you through each and every step of the process from start to finish.
IF IT'S RESPONSIVE WEBSITE DESIGN, SEARCH ENGINE OPTIMIZATION, HIGH CONVERTING LANDING PAGES, OR AN E-COMMERCE SITE WE CAN TAKE CARE OF IT ALL.
Your Success
Our reputation is based on your success. More than half of our new business is the result of referrals from our current clients. This is why our reputation is based on your success. Every client is different, every business has special requirements and that is why OCCO will take the time to learn about your business's past and present so we can help you meet your goals in the future.
The "WOW" Factor
Our professional designers know how to create a website with the "WOW!" factor that blows your competition away.We will take the time to make sure every pixel of every graphic element and each line of text on your website is formatted perfectly on every device on the market. Our years of online experience will save you money.
Save Time & Money
OCCO's 20 years of experience will save you time and money. You've got a business to run, and the last thing you want to do is figure out how to design, develop, market and maintain your a website. You need a web design team that understands your all of your needs, who knows the value of your business, and will deliver what they promise, on schedule and within your budget.
Web Design Project Portfolio
WE DON'T JUST BUILD WEBSITES. WE BUILD BUSINESSES.
Get a Free Project Evaluation today!
We apply the highest level of creativity, technical expertise and advice to make your online ventures a success. Our dedicated team of professionals will assist you with any project and help provide you with the know-how and experience to operate your online business.
Do you still have some questions? If so, we encourage you to write or call us anyway. Our job as online consultants is answering your questions, and helping you gain clarity around your website design and development.