Internet Business Consulting
Information & Digital Architecture
Boosting user-friendliness and experience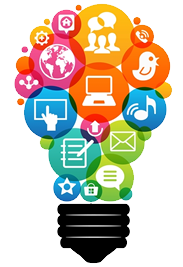 Digital architecture & information architecture, like anything that needs to be constructed from the ground-up, your website too needs a proper blueprint. At OCCO, our team of proficient, highly trained and gifted IA and UX professionals will develop a powerful map for your website – ensuring nothing but perfection, performance and reliability. Our services in this area include building a sitemap, user-flows and wireframes.
Every website that exists and functions today has been established with a wireframe.
Our talented UX designers will provide a comprehensive blueprint(s) for your highly reliable and performance site. This is what we do:
Our experts plan different websites with all the right content relevant to your target audience
We develop user-pathways to boost website leads and conversions
We will considerably enhance the usability and functionality by providing a intricate and highly perceptive layout
The Core Components of Information Architecture and an Interactive User Experience
The most vital elements for ensuring topnotch information architecture and driving a favorable user experience takes expert skill and experience. And this is where our experts come in. WE:
Have the diligence and the innovation to design your site from absolutely nothing, incorporating analyzed wireframes that reflect your target audience' personality, behavioral patterns and spending habits.
We can design and develop a highly interactive, fun and convenient website that ensures nothing but user-friendliness – we integrate a powerful but simple to use navigational features as well all the right content to boost customer experience.
Design an Interactive and Intuitive User Persona
You can only guarantee a flawless website experience as soon you start to understand your target audience on a personal level. Rather than thinking of your potential customer base as possible sales conversions, it is important that you develop a fictionalized user who can become a representative of your customer base, using his own names, capabilities, academic level, background, and age to evaluate and analyze your target audience understanding what they exactly they are looking for when they visit your website.
By creating several calculating guidelines on how you think a personalized user would search your website for different information and insight, it enable you to perfectly integrate your website, enhancing to provide your customers with easy navigation and extreme ease of use. A perfectly balanced user persona that represents your customer base will provide you with a comprehensive understanding all that you need to know in order to analytically design your wireframes to strategically place exclusive and relevant content.

Creating a Wireframe for your Organization
Proper digital architecture requires you to invest your time and efforts into developing a wireframe, before you can design the perfect website. You can think of wireframes as an interactive map similar to brick and mortar businesses, where once you step-in you know exactly where to go to buy any product. Wireframes for e-Commerce websites is completely digital layout for your target audience that is going to have to know exactly where they want to go, what they want to look for, etc. You need categorically prioritize your services and features, boosting its accessibility while adding content and landing pages that contain less important stuff to the back of the websites. Our innovative online business consulting platform can provide your e-Store with a highly flexible, simple and intuitive wireframe, unique and unmatched.
Creating a Unique and Exclusive Navigation Experience of your Target Audience
A flexible, easy and simplified navigation experience can be translated into an informative, short and precise sales pitch that instantly and accurate tell you about what your company is all about, what you sell, and how your potential customer can buy anything from you.
With a seamless, visually appealing and simple navigation, your visitors will be able to quite convenient shop and navigate your entire websites. And this considerably helps make repeat customers, gaining their trust and offering everything transparently.
Irrespective of the number products or services in your inventory, when creating digital architecture it is crucial to understand the phrase 'less is more', especially when it comes to e-Commerce. This means you would want your navigation to be free from unnecessary digital clutter. Keeping your website underwhelming in terms of products and services, you will allow your target audience to navigate with ease. You need to place all necessary landing pages in instant click of your customer.
Structuring Your Content Appropriately
Having great content that engages users is only the first step in getting them to achieve actionable results. The placement of content on your pages and website will determine whether visitors actually see it, and if they are likely to interact with it. Putting your most important content above the fold and on the left side of your page is an innate viewer usability factor that immediately grabs the attention of your visitors, ensuring they don't lose interest in your website because they couldn't find your content.
At the same time, having too much content on a page can overload users, making them uneasy about the legitimacy of your website and making them leave. We apply years of digital architecture design expertise to sensibly align your content with the rest of the elements on your webpages, you can provide valuable information that can sway potential customers toward a conversion.
Take your website to the next level
Get a Free Project Evaluation today!
We apply the highest level of creativity, technical expertise and advice to make your online ventures a success. Our dedicated team of professionals will assist you with any project and help provide you with the know-how and experience to operate your online business.
Do you still have some questions? If so, we encourage you to write or call us anyway. Our job as online consultants is answering your questions, and helping you gain clarity around your website design and development.