Local SEO Search Marketing
LET YOUR BUSINESS BE FOUND BEFORE YOUR COMPETITION
QUALIFIED LOCAL TRAFFIC TO YOUR SITE
When it comes to small business marketing online, OCCO understands the importance of getting the most exposure from your marketing dollars. Attracting qualified leads online means optimizing your website for the clients you want! OCCO specializes in getting qualified, local traffic to your website, whether you're an attorney in Las Vegas, a Roofing Contractor in Salt Lake City, or a national company with locally-focused branches across the United States. If you're looking for local SEO services, contact us today for more information and customized research. We look forward to helping you reach your business goals!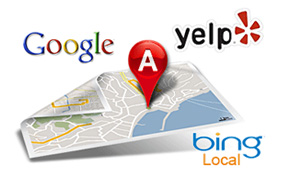 OCCO'S SMALL BUSINESS LOCAL SEO SERVICES INCLUDE:
Detailed Analysis of your Business
Detailed Analysis of your Website
Details Analysis of your Competitors
Social Media Broadcasting
Organic Search Engine Optimization
Google AdWords
Geo Targeted Landing Pages
Local Video Advertising
Local Business Directory Inclusion
Coupons & Promotional Campaigns
High Converting, Responsive Landing Pages
Advanced Reporting & Results Tracking
DOMINATE YOUR LOCAL MARKET
Small business SEO has leveled the playing field, and any small or medium-sized company can now compete on a much larger scale. At OCCO, we provide the search engine marketing services you need to climb the rankings and dominate your market.

START HERE!
GET 1ST PAGE RANKINGS ON GOOGLE
We pride ourselves on producing high quality SEO results that have long term life spans and continue to produce results over and over again! We see success in our business when you see success in your business, that's why we focus on quality long term results!